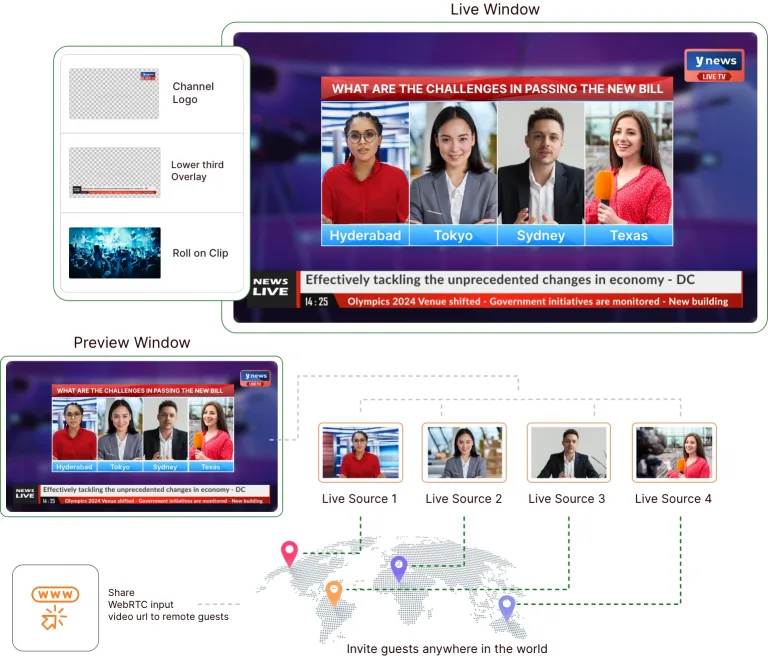 Create live news content; with ease
Want to deliver hot-breaking stories? Use Janya's cloud news platform to plan, edit and deliver your stories across multiple platforms.
Efficient Rundown management
Manage the complete lifecycle of your pre-recorded and live content with advanced rundown timing.
Well-crafted MAM
Easily manage your media content, such as - video clips, subtitles, text, images, and graphics templates, with a well-crafted Media Asset Management Platform. Additionally, ingest with live feed recording and repurpose your live content for repeats.