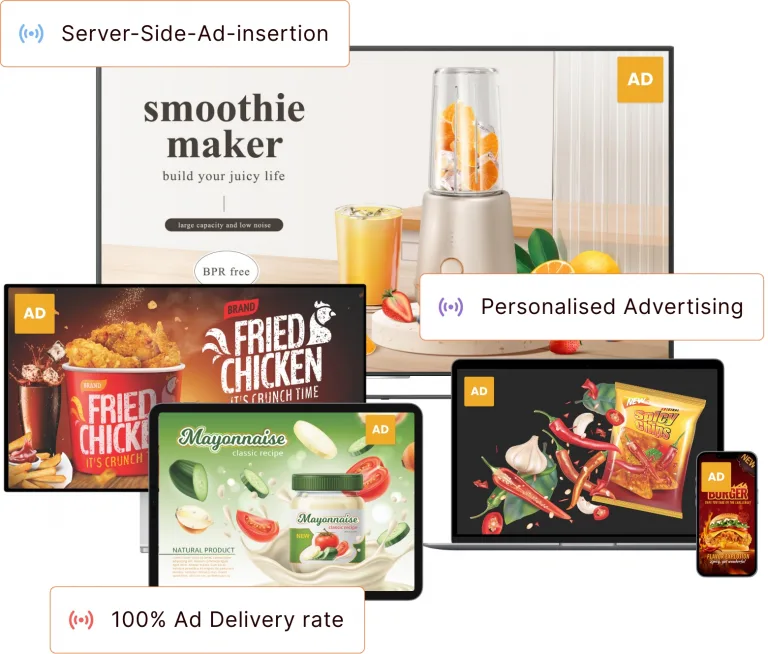 Automated Ad Detection & Insertion
Automatically identify Ads in the Live feed and replace them with personalized Ads. Janya uses Server-Side-Ad-insertion (SSAI) and dynamically stitches Ads into the live stream.
Truly personalised advertising


Replace SCTE slots with programmatic or spot based ads. Deliver highly personalized Ads specific to your viewer's demographic and location.
100% Ad Delivery rate


Ads are dynamically stitched into the live stream (as opposed to pre-roll or post-roll ), which eliminates the dependencies on devices and players to support Ads. Ensures zero latency between your Ads and content.