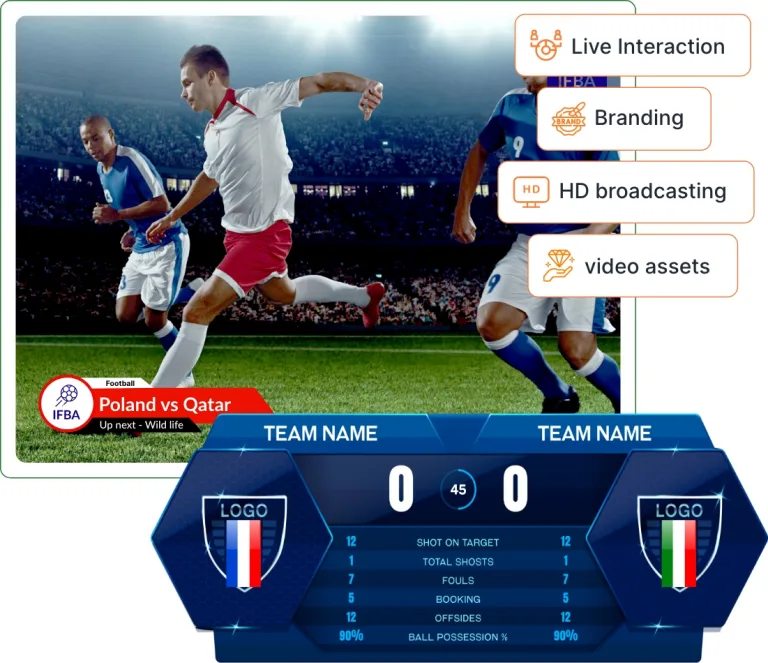 Robust Live playout on cloud
High-quality Sports broadcast
Janya supports high definition (HD broadcasting with added features such as graphic overlays, data visualisations, branding, video assets, and remote guests to produce compelling and interactive programming. Built at scale for millions of viewers.​
Live interactions
Maximize viewer engagement by conducting real-time polls and Q&As with the fans. Janya instantly captures the viewer's responses and incorporates them into the live broadcast.