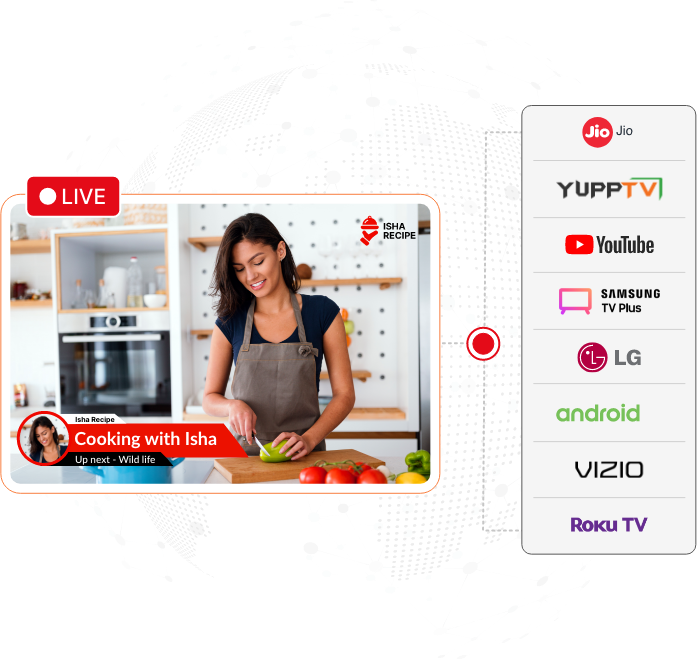 Broadcast on multiple platforms simultaneously
Seamlessly convert input media into multiple outputs with different protocols. Janya offers a compatible distribution stream across multiple platforms.
All at once


Easily broadcast live stream to multiple platforms using a single platform with just a click.
Live Simulcasting


Publish live video directly to social media platforms, OTT services and TV platforms. Maximize your video distribution regardless of platform or device.